There is something very visceral and unspoken about the attraction of glass. A material for those who are not willing to compromise, who seek perfection in everything they do. Hard but tactile, utilitarian but beautiful, a product full of paradoxes but ultimately stunning and desirable.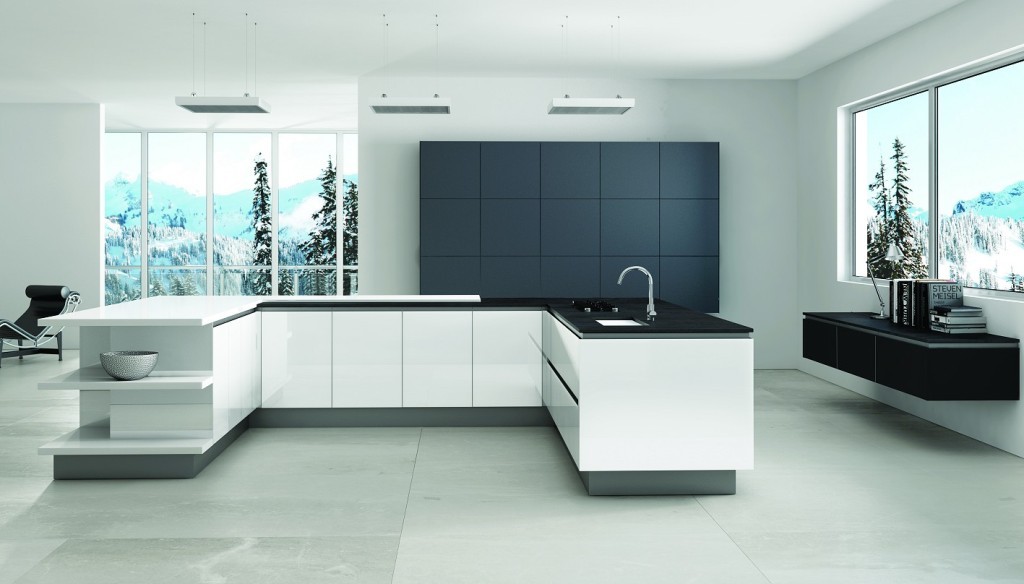 This set features the beautifully clean Lucido white finish on the main island units. Incorporating the aluminum handle profile, and also utilising cloaking end panels.
The floating wall units underneath the window use the ultra modern Opaco Black finish to create a stunning satin effect. The far wall units are shown in Opaco Charcaol and also in slab format to create a very uncluttered visual centre piece.