Ceramic is a material that has existed for millennia, only now are we able to utilise its unique abundance of properties in a kitchen environment. Firm, resonant, with exceptional resistance to chemical, scratch and thermal shock. Also chromatically resistant and impervious to UV rays, so the finish cannot fade.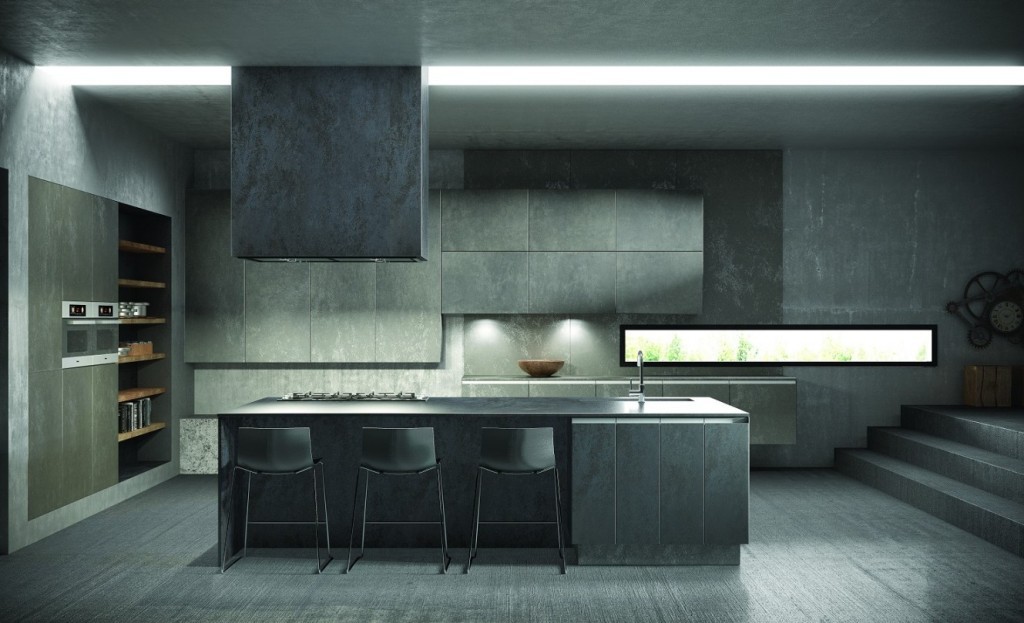 This stunning contemporary kitchen incorporates the simplicity of the ceramic material and avant-garde design. Here you can see the island doors and worktop featuring the Iron Grey finish. The left hand housing units, floating wall units and tiling all utilise the Ash finish. The wall units and island plinth are shown in Basalt Grey Finish.
The ceramic material allows for highly versatile design, whilst not losing its inherent simplicity. Our island and base unit fascias use an incorporated handle. The wall units feature the slab design to enhance the visual effect. End panels use the plant on ends to create a minimal , cube like styling.