Alta & Deda range
We are proud to announce we are now a supplier of Deseo products. Click here for the Helix Terra and Helix Vetro Range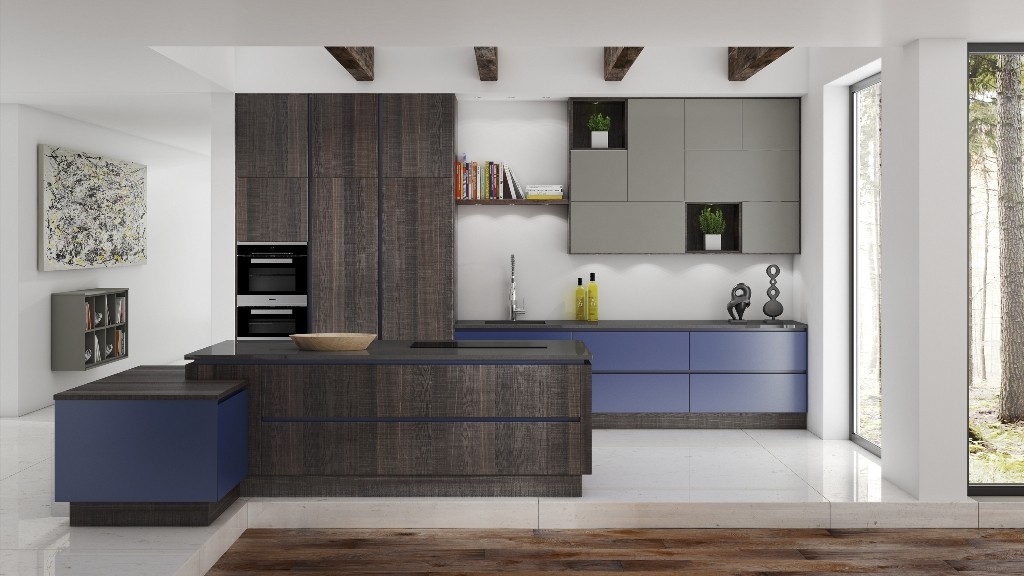 The epitome of classic contemporary living. An electric mix of the finest materials to create a nuanced and aspirational environment.
The tall left hand doors feature a rare thermo-treated Smoked Oak with real cut texture from the Deda range. Base units comprise of Alta matt blue with matt blue profiles, whilst the wall units are sumptuous mixture of Alta matt clay and open units using Deda Smoked Oak.
The island unit incorporates clever U shaped panels with chamfered top edge running into perfectly matching chamfered ultra wide drawer fronts. The higher island unit features the Deda Smoaked Oak with real cut texture, and with the grain flowing through from lower to upper drawer fronts.